I Am Fighting For My Life, Help Me Win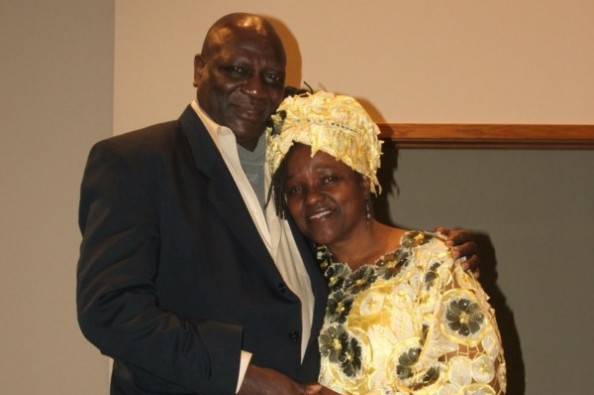 Raised: $3,994.00
Goal: $50,000.00
Created by
Linda Tennell
830 Friends
Contact
Embed
Created by Linda Tennell on April 10, 2013
This is My Story… Follow her on this Natural holistic journey!
Hello, My name is Linda Tennell. Thank you Jamila for helping me setup this personal donation website.I have been seriously ill for several years. In 2009 my health took a turn for the worst and in the same year, I also lost my job. Although facing deteriorating health, I continued searching for new job but without success. By 2011, I became so ill I could no longer work. In February of 2012, I was diagnosed with Hepatocellular Carcinoma, a form of liver cancer.
Finally, I was officially declared disabled by the Social Security Administration (SSA), effective November 1, 2011. In spite of my disability, I am not eligible for Medicare because there is a two year waiting period. After receiving my first check in August 2012, DSHS informed me that Medicaid would no longer cover my medical expenses. And, my medical would end effective August 31, 2012, because I was now receiving social security benefits. So, now I have a cancer that threatens my life and there is no medical coverage to help me get help.
DSHS informed me that I might be eligible for their Spend Down program. But before I could qualify, I must accumulate almost $6000 in medical debt to meet their Spend Down requirements every 6 months. Then they'll pay future medical expenses, but not the $6000 needed to qualify for the Spend Down program. They also advised me that each Spend Down period is for 6 months only. Then I have to do it all over again. And, later I learned this program does not cover my treatments (alternative medical treatments.)
When I was first diagnosed, I took the conventional medicine route. My first treatment was T.A.C.E. (Trans Arterial Chemoembolization.) This is a type of chemo treatment. I was advised that ninety-nine percent of the chemo would to go directly into the tumor and only one percent would go into my body. Well the results were devastating. What actually happened was none of it entered the tumor and all of it was dispersed throughout my body causing severe damage to healthy parts of my liver and other vital organs. After just one treatment, I had many serious side effects, ranging from temporary blindness (severe double vision), crippling migraine headaches, severe edema with pain and fever in my lower extremities, huge alternating styes on each eye, a severely weakened immune system and unbearable itching.
Treatment number two was R. F. A. (Laparoscopic Radiofrequency Ablation.) This was an attempt to burn the tumor. Well they missed again. The surgeon did not burn any of the tumor but burned healthy liver tissue further damaging my liver. In addition to all of that, they overdosed with a pain medication called Dilaudid. I stopped breathing and I almost died.
Surviving these catastrophic and near fatal procedures, I have decided to abandon conventional medical treatments for cancer and refuse to use any kind of conventional toxic medicines as a treatment protocol which may causes more damage. So, I decided to return to what I know best that is Alternative Medicine. Currently, I am receiving treatments from an incredible doctor in the alternative medicine community. By making this decision, my health has improved tremendously and I am doing and feeling so much better.
My doctor has prescribed other treatments which will support my immune system to allow my own body's defense system to fight the cancer, so far so good. In order to continue my treatments, I desperately need assistance to raising the necessary funds. So, I am reaching out to the greater community at large for your support. Without treatment, this form of cancer has a life expectancy of eight months. I am doing everything I can to raise the funds myself but my medical needs are greater than my financial resources. There is no time to delay, your support is greatly appreciated. Your support is vital. Please help me to continue to fight this battle with cancer. Let's win together.May God Bless You,Linda
Recent Donations (68)
$3,994 raised by 68 people in 12 months.
$15.00
Norma Curtis
4 months ago (Offline Donation)
You are our sister and we love you.
$50.00
Kenneth W Martin
4 months ago (Offline Donation)
I love you my sistah!
$50.00
Hassan M Fullah
5 months ago (Offline Donation)
Sierra Leone Northwest Association
$60.00
Rosaline L Fornah (Rose)
5 months ago (Offline Donation)
Sierra Leone Northwest Association
$100.00
Almami A Koroma
5 months ago (Offline Donation)
Sierra Leone Northwest Association
$100.00
Gilo L Ahmed (Kaddie)
5 months ago (Offline Donation)
Sierra Leone Northwest Association
$50.00
Habib Hamid
5 months ago (Offline Donation)
Sierra Leone Northwest Association
$50.00
Abubakar Jalloh (Abu)
5 months ago (Offline Donation)
Sierra Leone Northwest Association
$50.00
Alimamy Kabbae
5 months ago (Offline Donation)
Sierra Leone Northwest Association
$50.00
Bashiru Kabbae
5 months ago (Offline Donation)
Sierra Leone Northwest Association
1-10 of 68 donations
Next