Your donation will bring hope for tigers, their sympatric species, and their habitat!


Carnivores (tiger, dhole, leopard, sloth bear and rusty-spotted cat) in south-central India face immense threats of local extinction due to poaching, logging, encroachment of forestland and retaliation by humans to livestock depredation. As part of a long-term conservation effort with the Hyderabad Tiger Conservation Society, we have identified the belt of dense and open forests of northern Andhra Pradesh in India as a human-dominated landscape that is in urgent need of conservation education and resources for conservation.  While working closely with the Andhra Pradesh Forest Department and local people, and using a community-based conservation approach, we are enabling local people to tackle wildlife crime and mitigate human-carnivore conflicts.
As part of the 
Hyderabad Tiger Conservation Society
 (HyTiCoS) and the 
University of Arizona Wild Cat Center
, I am trying to raise money for these local people (who are mainly talented villagers living near forest areas in Andhra Pradesh, India) to move from depending on forest resources to pursuing careers in wildlife conservation.
These funds will enable local people called 'animal trackers' to work on-the-ground with the Andhra Pradesh Forest Department and the HyTiCoS to combat wildlife crime, poaching, logging and other illegal activities in forest areas.
Through this project, we wish to emphasize capacity building, and create a sustainable model of community-based conservation in south-central India.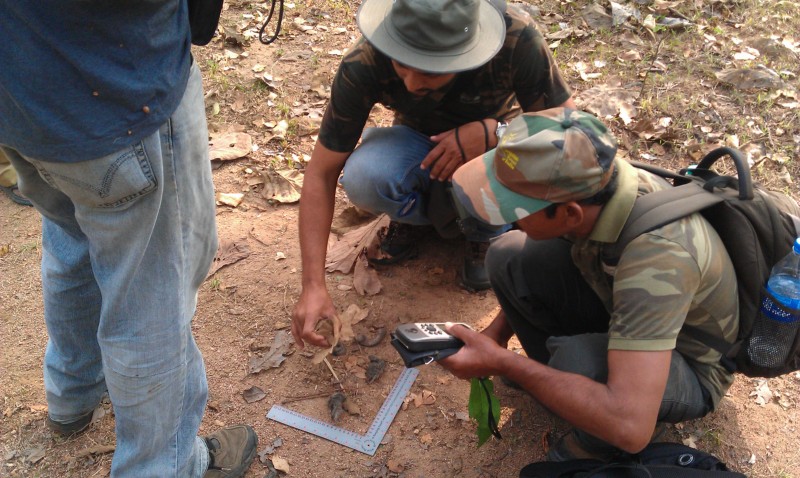 Please give as much as you can today, for wildlife tomorrow!