For Our Mom Battling Pancreatic Cancer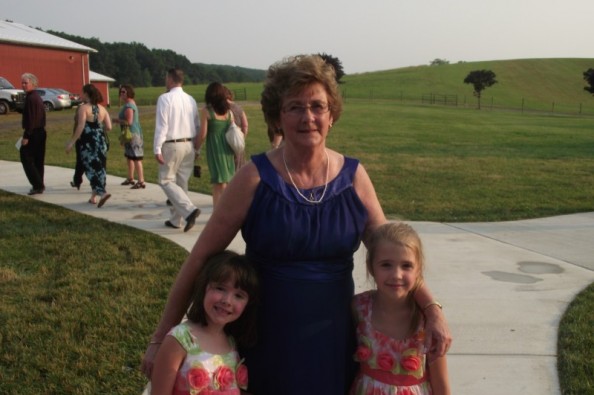 Mom had her first chemo Thursday and did well with it. Hoping the tumor shrinks more so her pain levels will go down. She is suffering with so much pain! Please keep praying!
My Mom is one of the strongest women my sister and I know. And being stricken with pancreatic cancer has been devastating to her and our whole family. Mom is loved by everyone, especially her six grandchildren, she has touched so many people's lives in so many ways. As a Mom she has done so much for my sister and I and we want to give back to her in any way we can. Unfortunately financially is not one of them. We are trying to hold a benefit bingo in my Mom's honor to raise money for anything needed from medical to everyday needs to a bucket list wish. With this diagnosis her and our step-dad have lost an income because she can no longer work. Mom was a school bus driver for 20 years and her kids love her. From elementary to high school. She is in so much pain and even deadening a nerve in her back has not helped much. She has had set back after set back. She has finally gotten rid of an infection and can finally start chemo in another week. We are trying to raise money to help with creating our benefit bingo because we just don't have the money to do it on our own. And if possible we want to fulfill her bucket list wish of going to Disney World where she has never been able to go.  We are donating all proceeds to our Mom from the bingo and a portion to a pancreatic organization. We have so much interest it's amazing and we can't wait to do this in her honor. Our Mom is unaware of what we are doing for her.

The picture is of Mom before cancer at my cousin's wedding.

What is GoFundMe?

Fundraising made easy >>
CONTACT
LINK
POSTER
REPORT
Jimmy and Qi Chung
23 months ago
I've been here before, I hope for all the best.
Noel Morsberger
23 months ago
Your mom is an amazing woman and I wish her and all of your family the very best. Thinking of you all!
Michele Reheard
23 months ago
Praying for your mom and your whole family!
I'm saddened by the news. I will pray for your mom and your family. May you all be strengthened by the grace of God.
steve doran
24 months ago
hoping for the best . im all teary eyed now but i still will smile tell mom hello for me
Shannon Ogilvie
24 months ago
Dana, my thoughts and prayers are with your mom and family. I know how difficult this is~~Shannon
Tony Parrish
24 months ago
I hope this will help you all out some how tell your Mom that i'm praying for her
WENDY POOLE-PINSKY
24 months ago
Dana, I had no idea mom was going thru this! Let her know I am praying big time for her and sending positive thoughts & vibes out for her. Tell Mom & Pete I LOVE THEM!!
Tell your mom and Pete I love them both. Sorry your family is going through this. You are all wonderful people.