Operation Puppy Dog Travel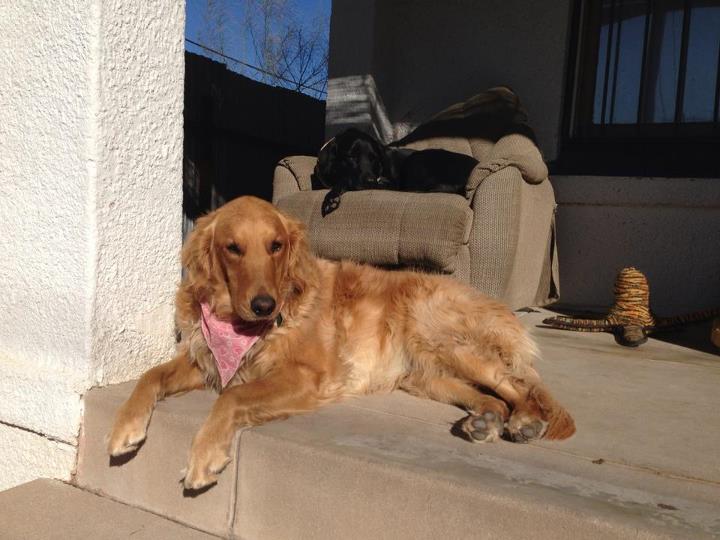 $45 more raised by the great ladies of WOSAC. Your support and enthusiasm mean so much to me. I am terribly grateful to have known each and every one of these wonderful women.

Help us raise money to cover the cost of moving our dogs from Tucson to Washington, D.C.!

The Cause: Puppy Dogs

When we moved to Tucson we only had Apollo, who was much younger and much smaller. Now, we have two 80 lbs dogs, who will not find much comfort crammed into the back of our Saturn. We have crunched the numbers and the trip from Tucson to D.C. will cost us an estimated $2,492.82.

Anticipated Expenses
Car rental: $1,696.54
Gas: $542.28 (2600 miles / 17.6 MPG) * $3.65ga
Hotel (Fort Stockton, TX): $115
Hotel (Helen, GA): $139

Total: $2492.82

The Background: Long Distance Love

Bryan moved to D.C. on July 6th, 2012 to start a new career. I stayed behind in Tucson with our two dogs Apollo Brutus Maximus and Dax Boomer Maximus. The plan was to advance in my program so that I could later move and dissertate in D.C. I kept the dogs to keep Bryan mobile and help him cut down on his costs. But I have really exhausted my finances and could really use help fundraising.

The Goal: $2,492.82

This money is for renting a vehicle to transport the dogs, gas, and pet friendly hotels.

All donations are appreciated. And every donor will receive a thank you card from Apollo and Dax.





What is GoFundMe?

Fundraising made easy >>
CONTACT
LINK
POSTER
REPORT
Laurie
16 months ago (Offline Donation)
Another WOSAC member and our future president donated to our travel fund! She said it was from one puppy dog to another. :D
Melva
16 months ago (Offline Donation)
Our great business manager donated last night at the board meeting. Thank you so much Melva for all of your hard work and your support!
Rita
16 months ago (Offline Donation)
Another wonderful WOSAC member donated to the cause. Thanks so much, Rita! You are beautiful!
GROCERIES
David Giancola
16 months ago
Safe travels guys.
HOT LUNCH
Cassandra Wild-Lofgren
16 months ago
That hot lunch better have at least two different meats in it or I want my money back. Also I'd like you to attempt to touch a monkey if possible.
ROAD TRIP
betsy bolding
16 months ago
Smart to do this for the puppies. who can resist.
PRECIOUS CARGO
Leigh
16 months ago (Offline Donation)
Leigh is a coworker and great friend. She is lover of animals and we love her for her support and enthusiasm!
HOT LUNCH
Sandra
16 months ago (Offline Donation)
Sandra is a fellow CrossFitter and animal activist. We are very grateful for her donation!