Operation Shove it Sandy Toy Drive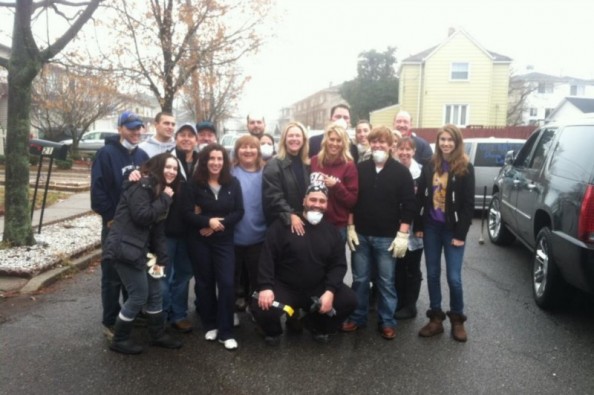 Morning All, last few days before the toy drive, $1 will help give Christmas to these kids that lost everything on Staten Island...Thank you for anything!
Hello friends family and generous strangers, 3 days after Hurricane Sandy I started a grassroots relief effort called Operation Shove it Sandy. We help folks on Staten Island recover from the hurricane by delivering supplies to them, cleaning their homes, and assisting in demolition work. Next weekend we will be delivering toys to children all over Staten Island who were affected by the hurricane and have lost a lot or in some cases everything. Anything you can give even it is just one dollar will help these kids have a better Christmas then they would without it. Thanks in advance if anyone can help with the toy drive. Much Love and Happy Holiday! Check out our website facebook.com/operationshoveitsandy 

What is GoFundMe?

Fundraising made easy >>
CONTACT
LINK
POSTER
REPORT
THANKS LEVEL
kathy holman
26 months ago
Thank you for working so hard to make the seasons bright
IMUS LEVEL
Mark Martino
26 months ago
thank you for your efforts and dedication. Mark Martino. Modern Kitchens of Syracuse. Syracuse, NY.
THANKS LEVEL
Jennifer Windstein
26 months ago
Merry Christmas!
THANKS LEVEL
Gary Clouser
26 months ago
Thanks to Shove It Sandy for the great job you are all doing!!
THANKS LEVEL
Katie Albert
26 months ago
THANKS LEVEL
Steve Van Saun
26 months ago
Merry Christmas