Google Chromebooks for LAHS Library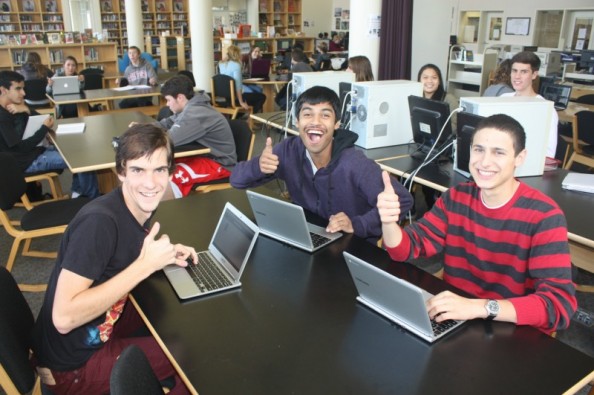 The Chromebooks have arrived! Thank you so much for supporting our efforts to update the technology in the library. The students are thrilled to have access to these laptops. Teachers also love having an additional computer lab for their classes. Your contribution has had a big impact on our learning community.
Gordon
My name is Gordon Jack and I'm the librarian at Los Altos High School.  Recently, we purchased three Google Chromebook laptops for our library because our desktop computers are wearing down from overuse. These laptops are constantly checked out by students, who use them for Web research and class assignments. They are especially helpful for students who don't have the resources to afford mobile devices (e.g. laptops, tablets, or smartphones) and depend on the library to build their information and tech literacy skills.  We would like to purchase a class set (30) of these Chromebooks to help more students with their schoolwork.  The devices will also help us better meet the needs of teachers who bring their classes into the library to work on research projects frequently throughout the year.    
What is GoFundMe?

Fundraising made easy >>
CONTACT
LINK
POSTER
REPORT
Judy Strauss
26 months ago
Paola Lubet
26 months ago
BRONZE LEVEL
Karl Hansen
26 months ago
Vannina Champenois
26 months ago
thank you for raising even more enthusiasm so the library benefits to the maximum. It is well appreciated that our student can use technology at the library during 7th period.
Claudia Hevel
26 months ago
Denise Noel
26 months ago
BRONZE LEVEL
Jerry Scher
26 months ago